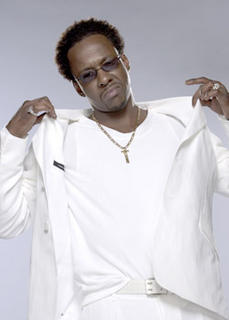 I have to admit, so far, this show is pretty good. I rate it about a "B" in the world of reality shows.
Ep. 1 - It shows Bobby & Whitney in their normal life - as normal as it can be with a vacation in the Bahamas with fans constantly wanting pictures and autographs. And Whitney, let's say, is

over

all that with her fans. "Can't you see I'm eating?!" she yells at fans. Bobby seems pretty cool - he enjoys mingling with his fans and taking pictures.
Ep. 2 - towards the end it seems like Bobby is on something - let's just say he talks with his mouth all crooked and crazy like he just snorted a few lines.
Funny line from Whitney as they are using the sauna "But we're in the sauna!" as again, someone asks for an autograph during a private moment.
The fan actually wants both Bobby & Whitney to date the autographs as they're standing there in their robes.